John Seerey-Lester
View Artist Biography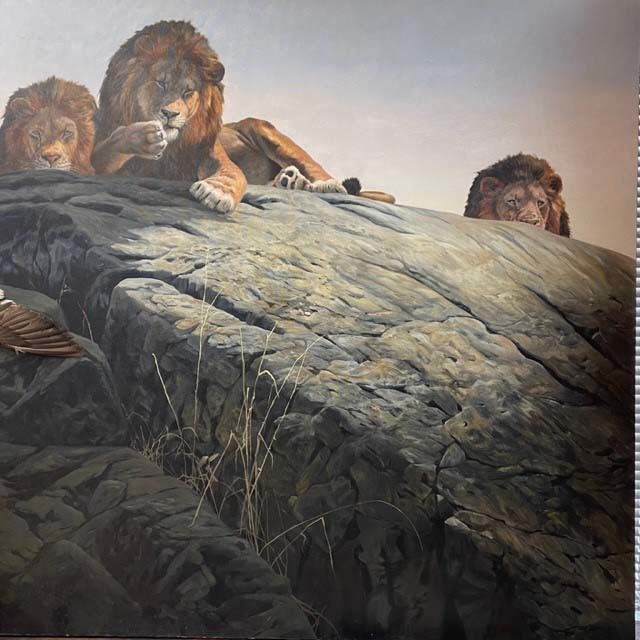 Category:
Original paintings
"The Men's Club"
By Sir John Seerey-Lester

One of the most famous white hunters in East Africa, John Alexander Hunter (J.A.), had been urgently summoned by several Maasai chiefs to get rid of a group of young male lions. This was nothing new to J.A. He'd been hunting dangerous animals between safaris since1908, when he first arrived in British East Africa.

Dusk turned to night. It was eerily dark as J.A. stared from beneath his bush hide into the featureless landscape. In the early hours of the morning, he caught sight of something moving in the distance. Although his eyes had become accustomed to the dark, it was hard to make out exactly what was coming his way. It seemed too big, he thought, though at night objects seem to appear larger.

He watched the animals crouch into a menacing posture. He aimed low and fired. He heard the cat grunt as one turned and darted sideways into the bush.

Next morning, with one of the natives acting as a gun-bearer, J.A. began following the blood trail, through a gorge with rocks and heavy brush on both sides; an ideal place for an injured lion to hole up. J.A. was fearful of an ambush and cautioned everyone to be watchful.
View Artist Biography