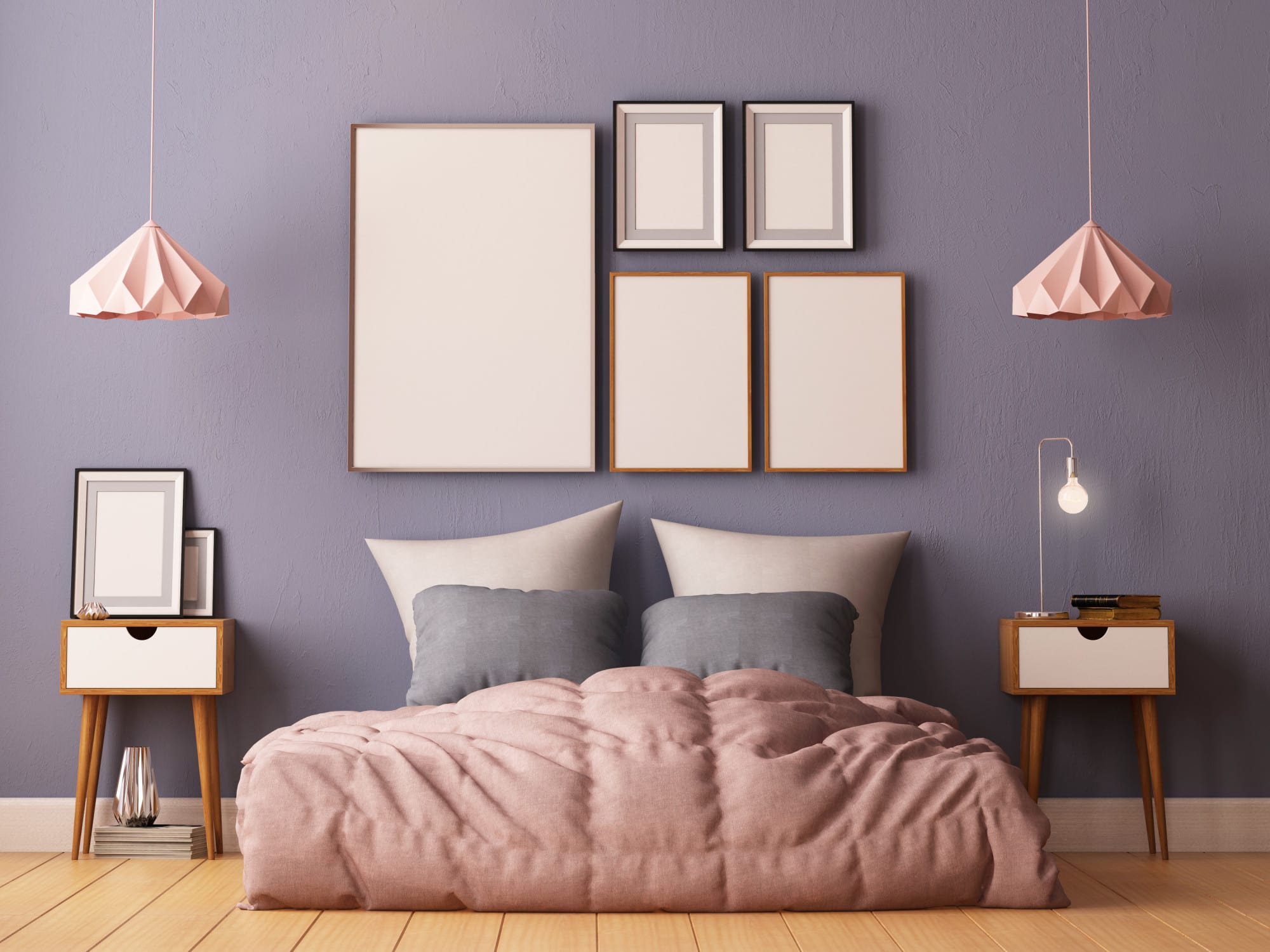 Welcome to our new article about choosing wall art for your space.
In this article you'll learn: 
General rules for displaying wall art
If you plan on putting your interior design skills to work soon hanging some wall art, you'll love today's guide.
Let's jump right in! 
CONSIDER YOUR AVAILABLE WALL SPACE
Art is a great way to add some character and class to a space. But sometimes a piece of art does quite fit where you want it to and that means it's time to get creative! 
When choosing large canvases for large spaces or small prints for tight spaces, it is important to do a few quick measurements to help plan your artwork hanging.
Small Spaces
Small wall art under 24 inches can look great in groups of three or pairs.
Small art pieces can look great when grouped together in a series. Just be sure to leave about 50% of the pieces width of space between the pieces so they don't look too crowded on your wall.
 If your small prints are around 20 inches wide, don't forget to leave about 8-12 inches of space between them. 
Smaller pieces can work well in rooms of wall space, such as a dorm room or bathroom.
Medium Sized Spaces
Choice of artwork in the main areas of your home such as a living room or dining room usually requires something little bit larger. Canvas art up to around 48 inches wide can look great in these spaces. 
Often these medium sized fine art prints or original paintings will hold their own on a large wall, creating a great focal point for the room. 
A nice medium size framed canvas hung at eye level usually does the trick and additional wall decor is not necessary.
If you are working with a rather large wall, you may find that a medium-sized piece of wall art looks too small. Adding a second piece of the same by its side can help to fill out the space. Additionally, adding more pieces in series can work if your wall is extra wide.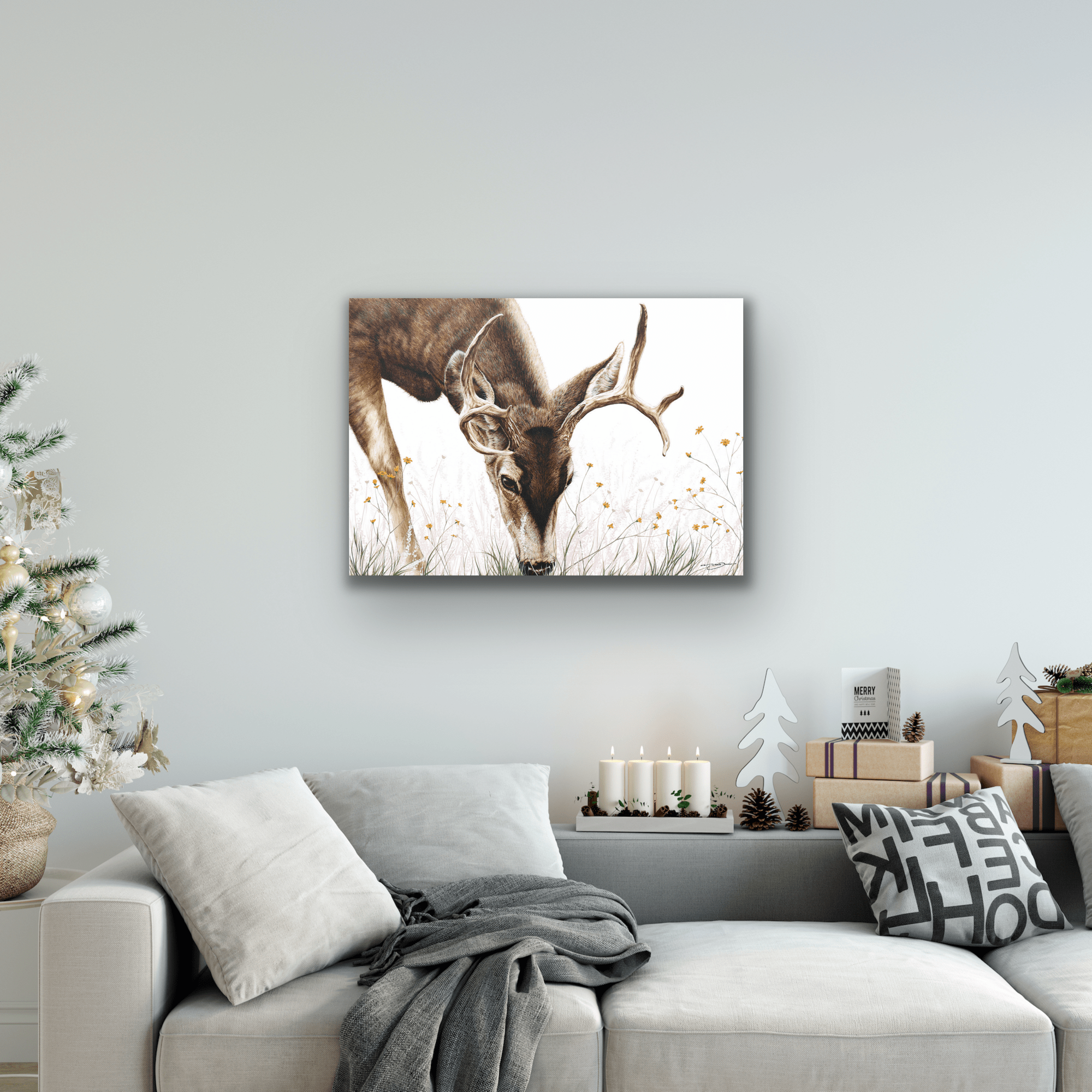 Empty Walls & Large Spaces
While art pieces that range between 33 and 40 inches in height and width are considered large. If you are looking to create a centerpiece for the room, a large wall art canvas can be perfect.
When going big, you'll want to let the piece of art standalone rather than grouping it as a part of a gallery with similarly sized pieces. This is because the space can quickly look cluttered with too many large pieces.
You can, however, include a larger piece of wall art with smaller pieces. Having a piece of large canvas art for the living room is a great way to create a polished look in your home. If you're considering hanging a large print, a giclee is an affordable way to get a large unique piece of artwork on your wall.
If you're into extremes, check out the world's largest painting ever created on canvas.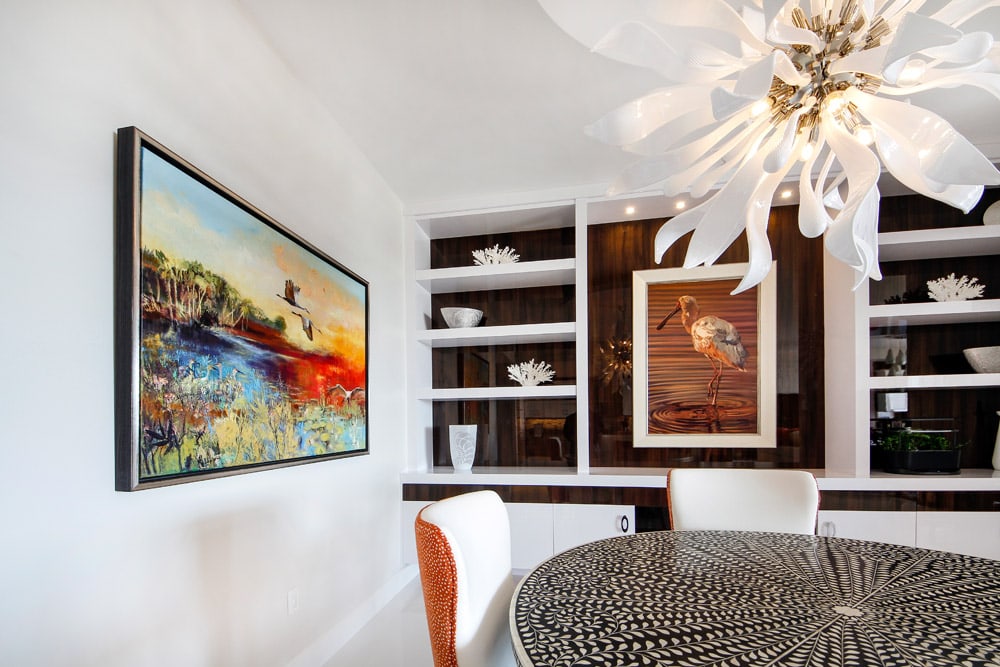 General Rules to Keep In Mind
Following a few simple rules can help you choose the best looking artwork for your space. 
If your paint is on the darker side and you want to brighten a space, choose bright pieces. 
If you want to keep a more professional look, consider a black and white painting. 
On An Empty Wall
The first rule is relatively simple, give your art a little breathing room! If you can avoid cramming large canvases into small spaces, the result usually speaks for itself. 
Guidelines for an empty wall:
Wall art should cover a maximum of 60% to 75% of available wall space. 

Keep wall art at a minimum of 6 to 12 inches away from trim work, furniture, corners of walls or the ceiling.
In order to determine how much of the space you should cover, you can measure both the height and width of the empty wall space. Next, you can multiply these measurements separately .60 and .75. This will leave you with the approximate maximum width of your painting. 
Above Furniture
If you're going to be hanging wall art over your furniture, such as a couch, bed, or fireplace, you'll want the wall art to be between two-thirds and three-quarters of the width of the furniture.
You'll first want to measure the width of your furniture. You can then multiply this number by .66 and .75. This will leave you with the range of the perfect width for your wall art. 
Ready to Check out Some Artwork? 
Next comes the fun part, choosing your art!